Dinner time is always a mad rush in a home with four boys. Between working and homeschooling, I barely have enough time left to breathe let alone plan out healthy meals that whole family will enjoy. That is why I always prefer to load up our cupboards and fridge with products that are quick to make but also good for me and my family. On a recent trip to Walmart, I was encouraged to pick up Tyson® Grilled and Ready® Chicken and Wish-Bone® Italian Dressing to create a one dish salad for my family. What transpired was a veggie-packed pasta chicken salad that the whole family really will eat and takes no time at all to put together!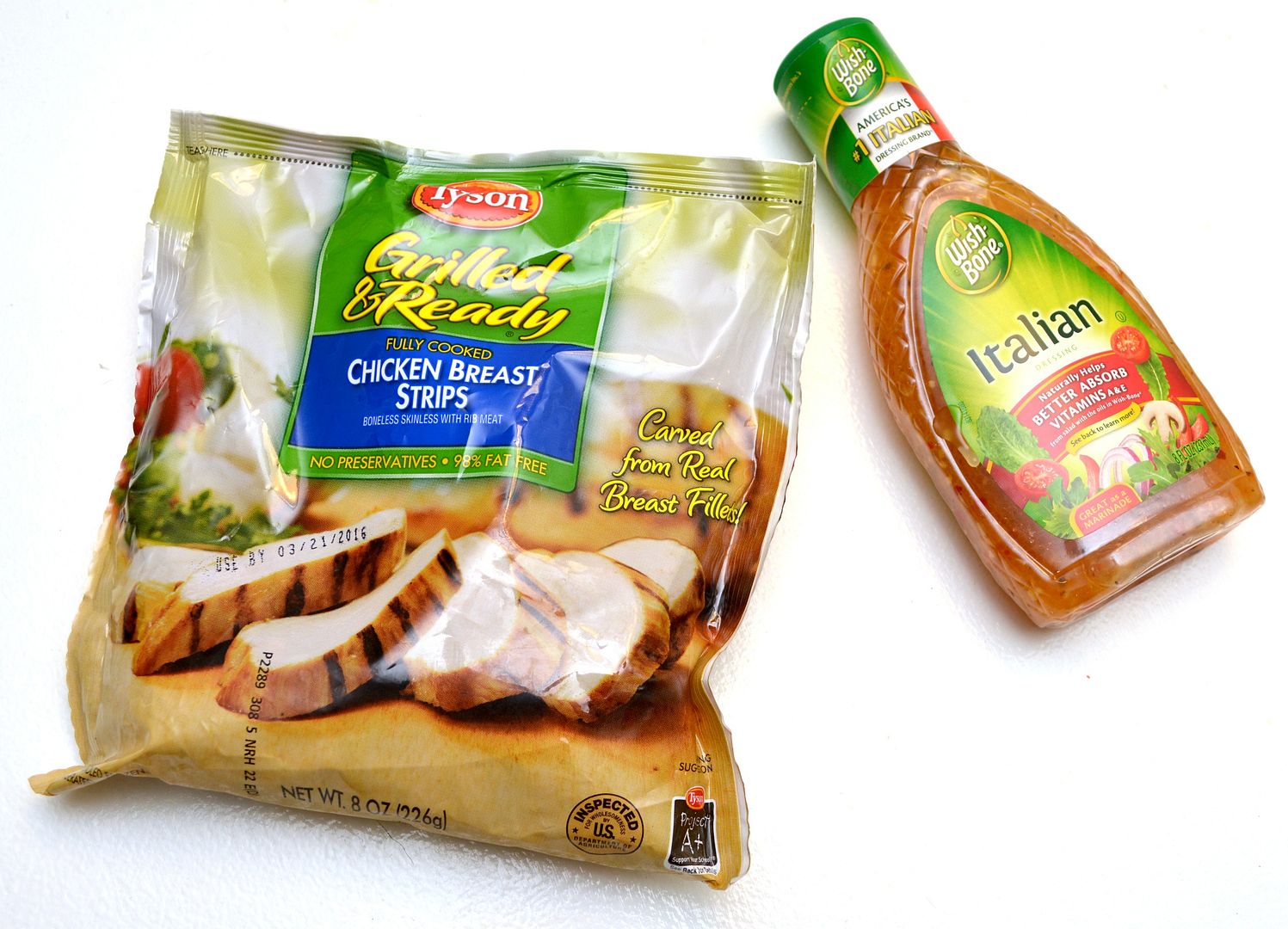 I first discovered Tyson® Grilled and Ready® Chicken on one of our huge Summer road trips. Cooking a full meal for five people with nothing but a camping grill can be a bit challenging, so I turned to foil packet meals. The problem? They could take forever to cook, and I was constantly terrified that I wouldn't cook the chicken correctly. So, I found Tyson® Grilled and Ready® Chicken and it became a staple in our camping meals. Now, I pick it up at Walmart and use it at home to put together protein-packed meals that are good for my boys and easy to make!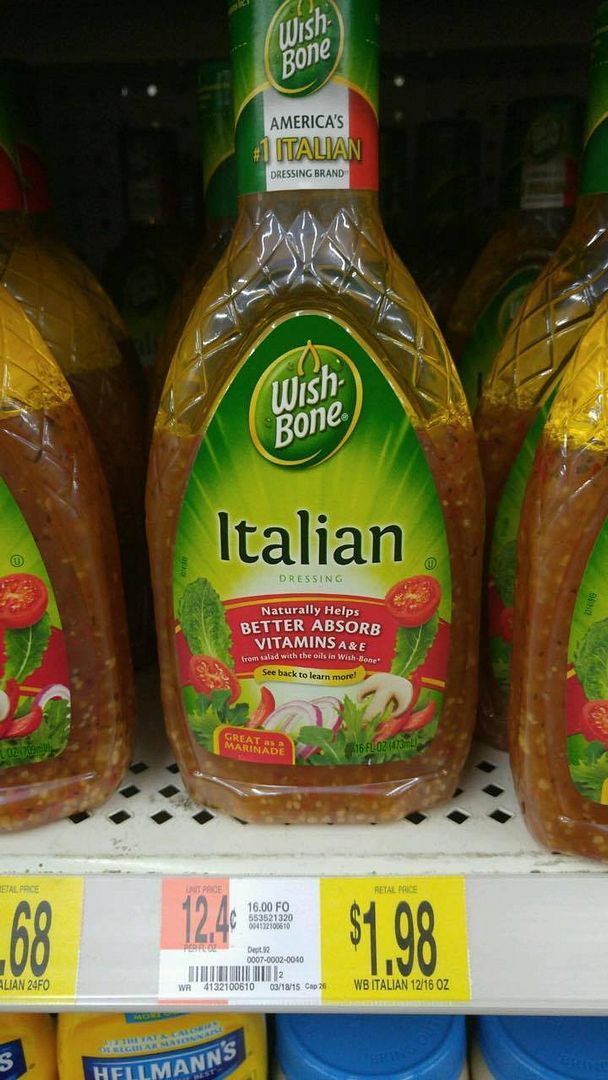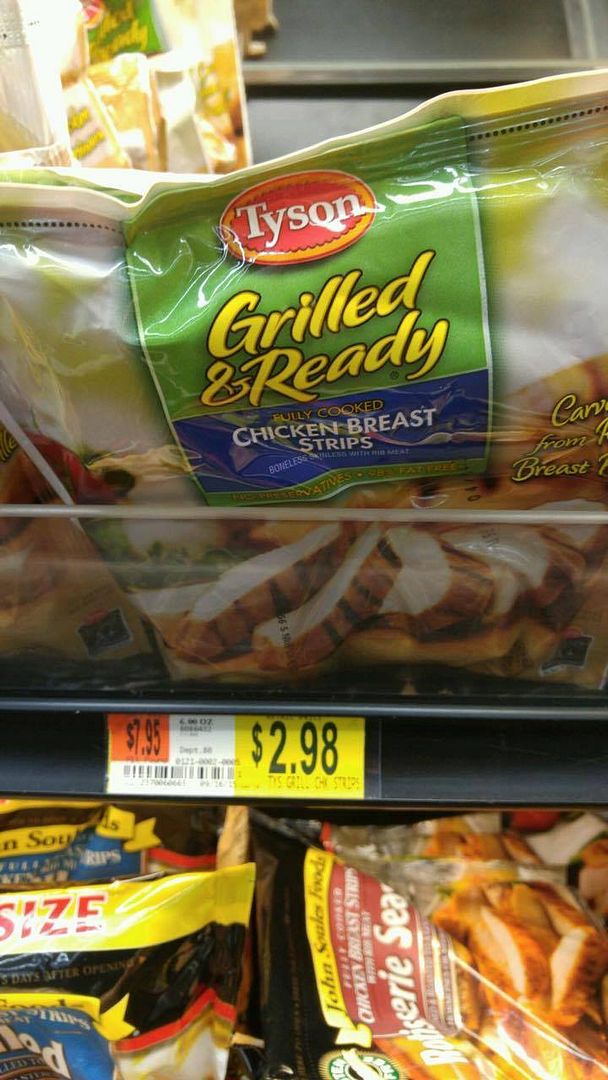 Mixing together Tyson® Grilled and Ready® Chicken with the awesome blend of herbs and flavors of Wish-Bone® Italian dressing does wonderful things. When I was trying to come up with a salad recipe that the boys would love, I knew that pasta had to be a part of it. Of course, being a mom, you can't blame me for picking up the tri-colored veggie pasta in place of the regular kind. Wish-Bone® Italian Dressing has no high fructose corn syrup, making it a great choice for salad mix-ins for me. Tossing in some parmesan cheese, lightly blanched veggies and of course the Tyson® Grilled and Ready® Chicken, and I had a delicious meal in minutes.
Veggie-Packed Pasta Chicken Salad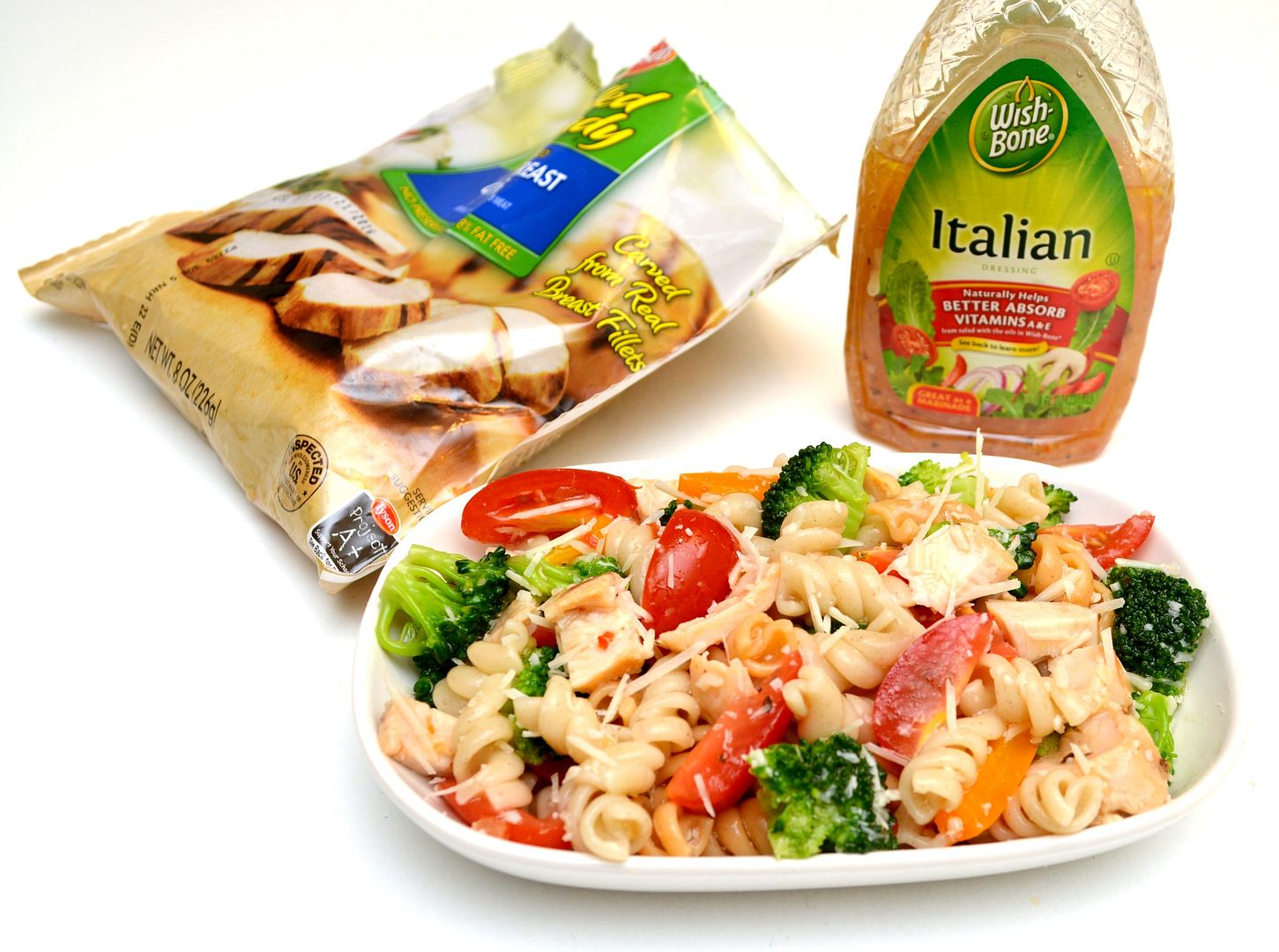 Ingredients: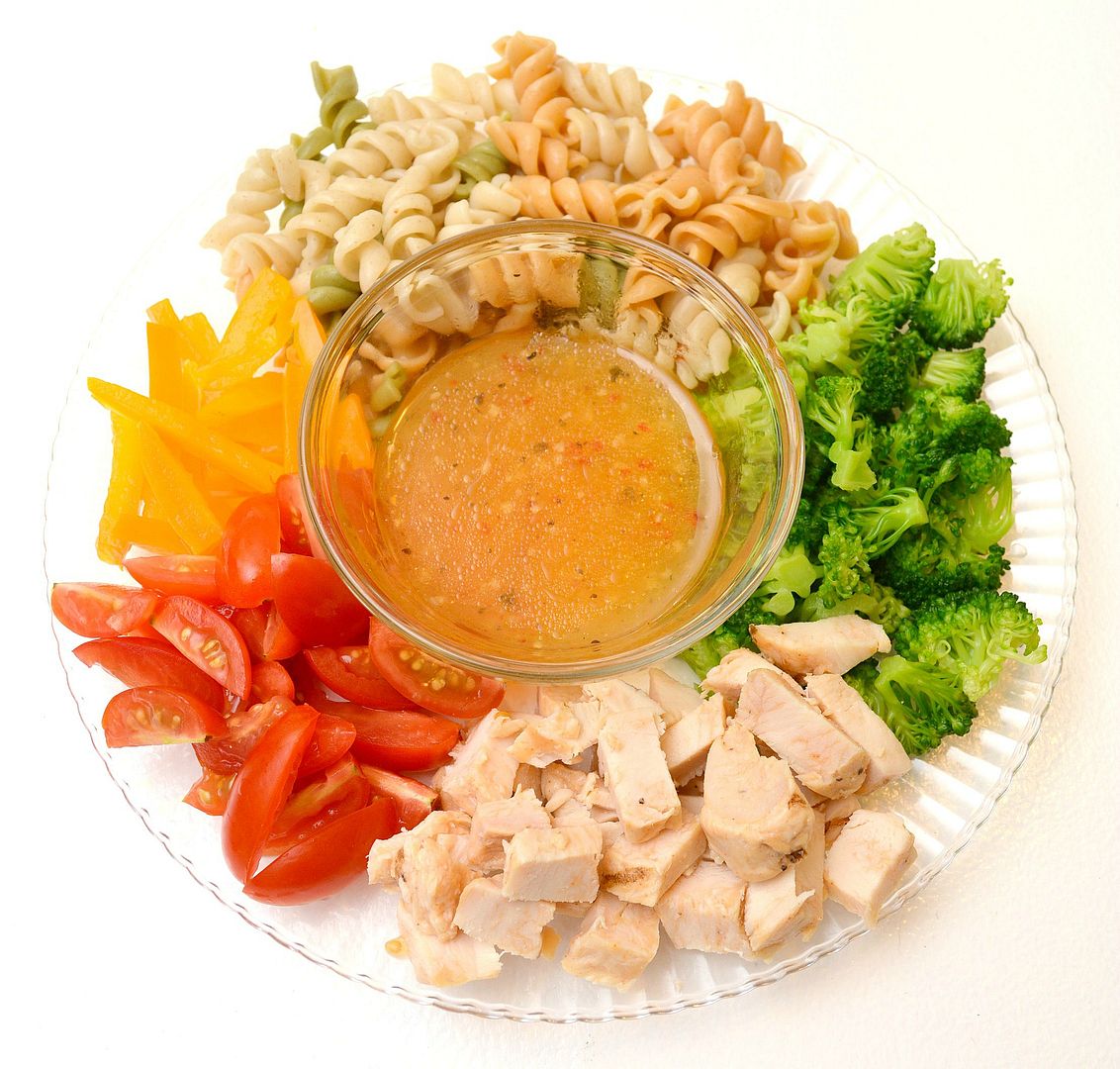 8 oz. of tri-colored veggie pasta
1 c. Wish-Bone® Italian Dressing
1-2 c. diced Tyson® Grilled and Ready® Chicken
Broccoli florets
Sliced orange bell pepper
Cherry tomatoes
Shredded parmesan cheese
Instructions:


1. Cook pasta according to package directions and immediately rinse with cold water until cool.
2. Lightly blanch broccoli and orange bell pepper in boiling water, drain and rinse under cold water until cool.
3. Slice cherry tomatoes into fourths and set aside.
4. Combine all ingredients except for parmesan cheese in a bowl and toss together well. Top with Parmesan cheese and enjoy.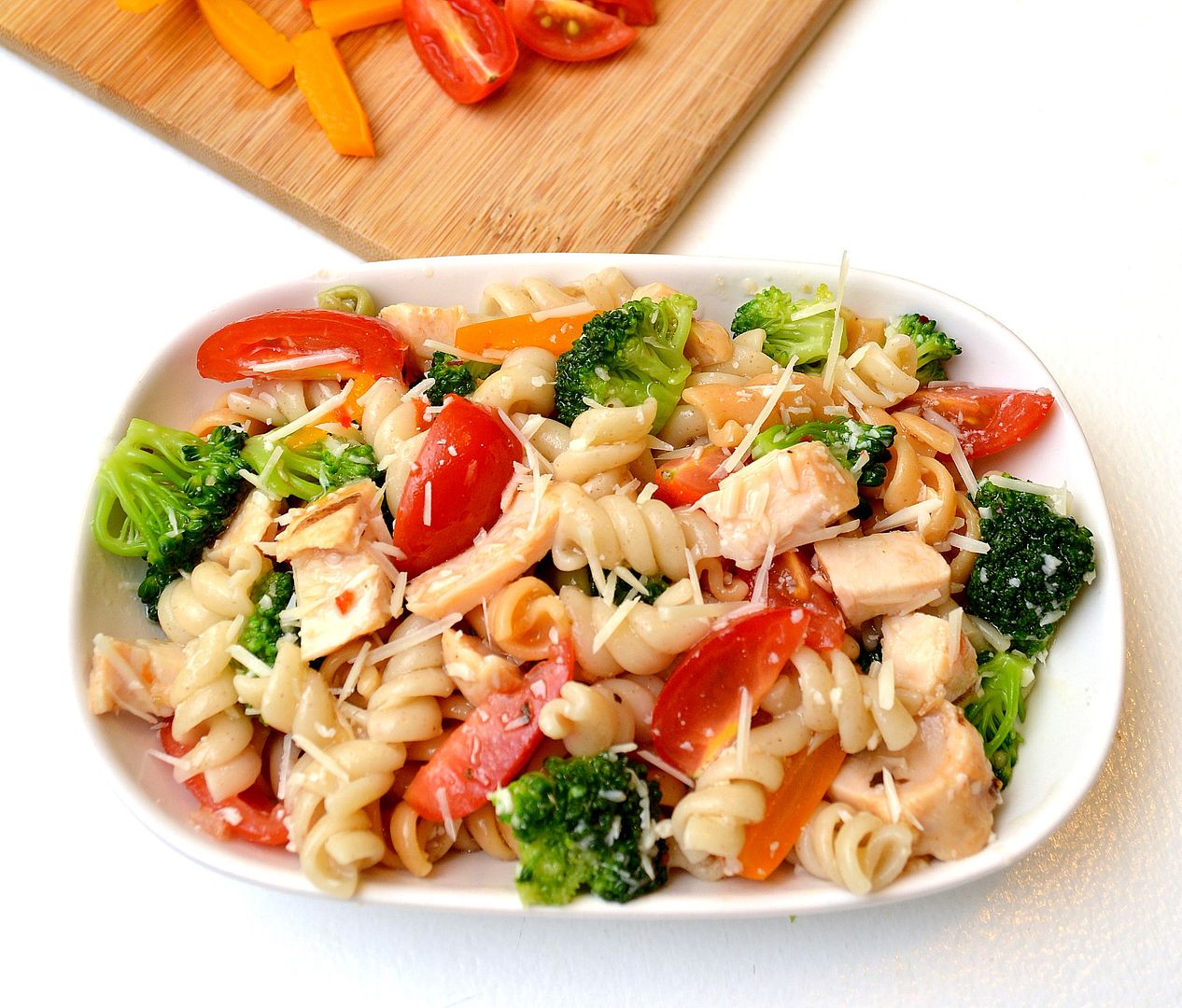 See? Simple, right? Check out these other quick and easy salad recipes featuring Tyson® Grilled and Ready® Chicken and Wish-Bone® Italian Dressing.
Sponsored post written by me on behalf of Tyson Foods, Inc. and Pinnacle Foods Group LLC. All opinions are entirely my own.